I served as a Retained Firefighter at Godalming for 41 years. I joined in October 1975 and received my training at our Brigade Headquarters in Reigate the following year.

I'm married to Sue and have a Daughter Clair, and a Son Paul. My pastimes include Travel & Scuba Diving.

I was employed at British Aerospace Dunsfold, "Home of the Harrier" for 15 years. For 8 years as an Aerodrome Firefighter. Then because the shift system was restructured, I was unfortunately moved to the Security Section, where I spent the remaining 7 years. The site at Dunsfold has now been closed, and I have been made redundant.


Myself & Colleagues at Dunsfold Aerodrome (White Watch)
Sub/O White - Firefighter Squires - Firefighter Holt - Stn/O Cooper - Firefighter Mitchell - Firefighter Purves - Firefighter ..... - L/Ff Taylor
As you can imagine my family have to be very understanding, having me running out the door when my pager sounds, which can be several times a day during the busy summer months.
My wife has only thrown dinner at me once during our marriage, the evening of our Wedding Anniversary! yet another call.
20 Year Long Service Medal which I received in 1996
more

Queens Golden Jubilee Medal which I received in 2003 more

Queens Diamond Jubilee Medal which I received in 2012 more



From "Freddie" shut in a li

ft!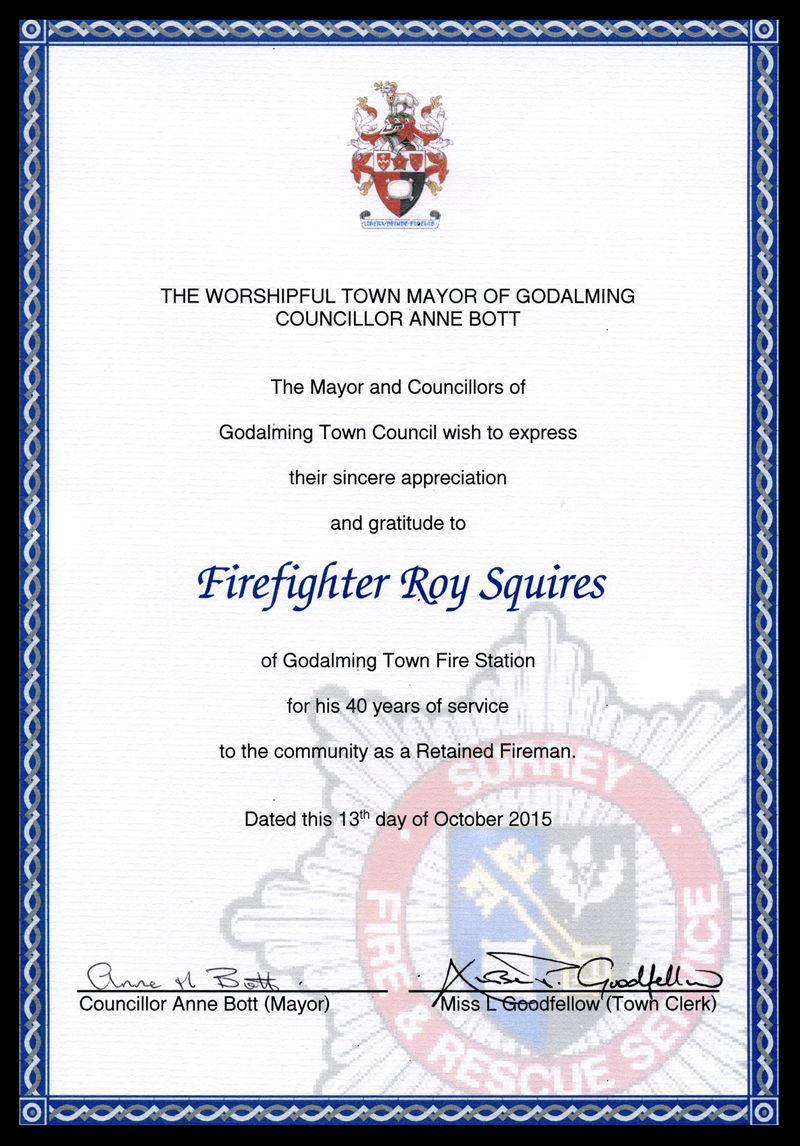 Awarded to me on the 13th October 2015